SIM RACE ONLINE GT3
SEASON 1 - ROUND 1
July 13th @ Monza

INTRO
Buon giorno e benvenuto in Italia! Round 1 of the SROL GT3 Championship brings us to the always sunny circuit (in rFactor at least) of Monza, home of the Italian Grand Prix.
We're happy to have found a nice 2012 version based on ISI's Brianza with updated graphics and important no-cut sausages for the chicanes. Of course, there's still ways to straight-line the corners, but at least these bits on the inside of the kerbs will give a negative effect. The exit of "della Roggia" will possibly throw the car out into the edge of the gravel or hop the car enough to lose time. Thankfully the BES_2012 mod does not have a propensity for flips, so I'd be more than surprised if someone managed to roll it there unless you completely cock it up -- i.e. you forget to hit your brakes and fly at it sideways.
The test race in Monterrey, CA was a much easier track for the Porsche 997 and BMW Z4, but those makes will have their work cut out for them on one of the longest sustained full-throttle tracks in the world. The Aston Martin, Lamborghini, Mercedes and Nissan may see easier opportunities to pass against the competition. Still, cars like Ferrari, Audi and McLaren may drop the angle of their rear wing in an attempt to keep up on the long straights and rely on their superior braking power. The lower horsepower cars still have a chance to perform well with the right compromise in setup to closely folllow the opposition's bumpers, especially if they can exit quickly out of Parabolica.
Here more than anywhere, use patience and discretion into the first chicane on Lap 1. Negotiate it cleanly and let your consistency and speed do the talking over a race distance.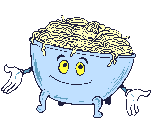 HISTORY
"I'm gonna speak Italian..."
"Go ahead."
L'Autodromo Nazionale di Monza è un circuito situato vicino alla città di Monza, a nord di Milano, in Italia. Il più grande evento del circuito di Formula Uno Gran Premio italiano, che è stato ospitato lì dall 'inizio di questo sport.
Costruito nella Villa Reale di Monza parco in un ambiente boschivo, il sito dispone di tre piste - i 5,793 km (3.600 miglia) Gran Premio della pista, [2] i 2,405 km (1.494 miglia) della pista Junior, e una 4,250 km (2.641 km) ad alta velocità con la pista ovale sopraelevate ripide che è rimasta inutilizzata per molti decenni ed è ora in decomposizione. Le principali caratteristiche del principale tracciato del Gran Premio includono la Curva Grande, la Curva di Lesmo, la Variante Ascari e la Curva Parabolica. La curva ad alta velocità, la Curva Grande, si trova dopo la Variante del Rettifilo chicane, che si trova alla fine del rettilineo o Rettifilo Tribune, ed è di solito presa piatta da auto di Formula Uno.
Oltre alla Formula Uno, il circuito ospita un evento di resistenza, la 1000 km di Monza, che è stato eseguito come parte del Sportscar World Championship e Le Mans Series. Monza inoltre ha caratterizzato la gara unica di due mondi eventi, che hanno tentato di eseguire la Formula Uno e la United States Auto Club vetture del Campionato Nazionale contro l'altro, e in precedenza tenute turni di Motomondiale, nel Gran Premio motociclistico italiano. Grandi eventi attuali sono gare del World Touring Car Championship e il Campionato del Mondo Superbike, oltre a varie gare del campionato locale.
Il circuito di Monza è stata l'arena di molti incidenti mortali, soprattutto nei primi anni del campionato del mondo di Formula Uno, e ha provocato la morte di 52 piloti e 35 spettatori. Modifiche della pista si sono continuamente verificati, per migliorare la sicurezza spettatori e ridurre le velocità di curva, ma è ancora criticato dai driver attuali per la sua mancanza di dilavamento aree, più notoriamente alla chicane che taglia la Variante della Roggia.
NOTES


The Feature race will be a 24 lap event; The Sprint race is 11 laps.

I sincerely doubt anyone will need to stop for tyres.

Use of the straight-line escape road into Prima Variante is permitted. However you must make an effort to weave through the cones and styrofoam arrows. It's ok if you knock some over, but there has to be some sort of self-imposed penalty for bypassing the chicane. It'd be too tough to merge into traffic safely and fairly by judgement alone.

If you out-brake yourself just a little bit and decide that cutting through the middle of a chicane is the safest course of action, fine. But make sure you do not gain any positions or time by doing so. Beware of repeat offenses.

APPROXIMATE FUEL BURN RATES
As a courtesy to those that may not run XD for accurate mileage, I will post up the fuel burn rates for each manufacturer. These numbers are based on default setup, including 9 rear wing. I'll let you do the math for race fuel loads. Remember, these are not 100% accurate; rates will change based on driving style, slipstream and setup.
Aston Martin Vantage -- 2.63 Litre / 0.69 gal
Audi R8 LMS -- 2.93 / 0.77

BMW Z4 -- 2.13 / 0.56

Ferrari 458 Italia -- 2.52 / 0.66
Lamborghini Gallardo -- 2.72 / 0.71
McLaren MP4-12C -- 2.71 / 0.71
Mercedes SLS AMG -- 2.68 / 0.70

Nissan GTR -- 2.72 / 0.71

Porsche 997 -- 2.04 / 0.53
TIMES
17:00 GMT -- Official Practise begins
19:00 GMT -- Qualifying (12:00 Pacific / 15:00 Eastern)
19:15 GMT -- Warmup
19:25 GMT -- Feature Race --
24 laps
20:05 GMT -- Warmup*
20:15 GMT -- Sprint Race* --
11 laps
* Times are approximate & subject to change depending on technical issues, drivers finishing and small differences in race length.
Last edited by John Bacho on Sun 13 Oct - 22:24; edited 22 times in total