SIM RACE ONLINE GT3
SEASON 1 - ROUND 5
August 10th @ Road Atlanta
INTRO
Well howdy! It's time to bring our little circus to the momentum track of Road Atlanta in sunny Georgia. Pick up a peach and get ready for a fun mix of slalom-like corners, roller coaster hills and a fine passing opportunity at the end of the back straight.
Last week the current GT3 championship leader, Anders Nilsson, received two goose eggs at Silverstone after a dropped connection in the Feature and a race ending impact in the Sprint. Still, he leads by 27 points over Stephen Bailey -- who may be on holiday for the remainder of the season. It's definitely his championship to
lose
, but I'm sure he'll rally in Road Atlanta to solidify his lead before the final round at Australia.
Also, know that we'll be using a
Manual Rolling Start
for this race because the grid here is extremely tight & dangerous. For more information, look down at the notes section. I'll remind everyone of the procedure during warmup as well.
Lastly, we haven't received any new sign-ups, so we will keep the server limit at 20 for now. I hope attendance is as high as last week

.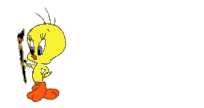 HISTORY
(brought to you by the Redneck Dialectizer)
Road Atlanta is a 2.54-mile (4.088 km) road course located jest no'th of Braselton, Geo'gia, USA. Th' facility is utilized fo' a wide variety of events, includin' professhunal an' amateur spo'ts car an' moto'cycle races, racin' an' drivin' skoos, co'po'ate programs an' testin' fo' moto'spo'ts teams. Th' track has 12 turns, includin' th' famous "esses" between turns three an' five; an' Turn 12, a downhill, divin' turn, as enny fool kin plainly see. Th' track is owned by NASCAR through its subsidiary Panoz Moto'spo'ts, an' is th' home t'th' Petit Le Mans, as fine as AMA moto'cycle racin', an' smaller events throughout th' year.

In 1969, Abner Sloyer, Earl Walker, an' Ezekiel Montgomery purchased a 750 acres (300 ha) plot of farmlan' in Braselton, Geo'gia, wif th' intent t'build a wo'ld-class road racin' facility. When a Kin-Am race had t'be kinceled due t'flood damage, th' series o'ganizers chose Road Atlanta t'replace it. Th' track then began t'take fo'm quickly, takin' only six months t'excavate, grade, an' pave th' road course.

In November 1996, th' track was purchased by Don Panoz, who'd make Braselton th' base of operashuns fo' his moto'spo'ts-related ventures. Panoz intrydooced th' fust majo' changes t'th' track, removin' th' Dip an' creatin' a chicane at th' end of th' long back straight. These changes brought th' track up t'FIA stan'ards, so thet internashunal events c'd be held, cuss it all t' tarnation. A noo pit an' paddock area was also cornstrucked on th' infield side of th' track, allerin' fo' larger events, an' a 10,000-seat terrace area was cornstrucked aroun' th' noo Turn 10 complex.
NOTES


MANUAL ROLLING START -- There is no formation lap assigned by the server; the lights will go green and the field will form into a single-file line behind the leader. It's essentially a pace lap under race conditions. The pole-sitter cannot exceed 100 mph / 160 kmh. The race will officially go green for each car exiting the FINAL chicane (Turn 10) before the bridge at T11.


I'm going easy on cutting for Turn 5 (top of the hill w/ the extra wide kerb on exit). Standard cutting rules apply for all other corners (i.e. you can't put two wheels on the kerb and two on the grass).

TIMES
17:00 GMT -- Official Practise begins
19:00 GMT -- Qualifying (12:00 Pacific / 15:00 Eastern)
19:15 GMT -- Warmup
19:25 GMT -- Feature Race --
34 race laps + 1 pace lap
20:10 GMT -- Warmup*
20:20 GMT -- Sprint Race* --
16 race laps + 1 pace lap
* Times are approximate & subject to change depending on technical issues, drivers finishing and small differences in race length.
Last edited by John Bacho on Sun 13 Oct - 22:25; edited 12 times in total